Adult Yoga
My yoga classes are for any age or ability. Enjoy Yoga that is free from competition or expectation of achieving a 'perfect' pose.
Classes are physical but calming and enable ease of movement.
"In my classes, we explore the relationships between movement, the breath, the ground beneath us and the space around us. Being mindful of our body's needs in the here and now, releasing tension which allows us to grow, become stronger and more centred" Theresa
How can Yoga help me?
The beauty of yoga is that anyone of any age can do it.
Yoga is great to not only increase strength and flexibility but it is also very effective in releasing tension and stress as well as promoting relaxation, which can bring improved sleep and a sense of well-being.
If you feel that you would like something that complements your sporting activities, would like to restore normal function in your body or enable your body to age well, then yoga could be for you.
The yoga I teach is a synthesis of classic Hatha, Scaravelli-inspired & Humanistic yoga.
Classes
Mon 9.15-10.30am in my home studio in Meadvale
£10 a class for the block of 6/7 wks 
Tues 7.30-9pm at St Johns Community Centre
£10.50 a class for the block of 6/7 wks or £12 drop in, but must be pre-booked
Wed 12-1pm in my home studio in Meadvale
£9 a class for the 6/7 week block

Wed 1.30-2.30pm at GO! Fitness in The Belfry, Redhill
See girlsonly.fitness for pricing
Thurs 7.30-9pm in Meadvale – CURRENTLY ON ZOOM
£10.50 a class for the block of 6/7 wks or £12 drop in, but must be pre-booked
1-2-1 Sessions in person or on Zoom
£45 per hour or £240 for 6 1hr sessions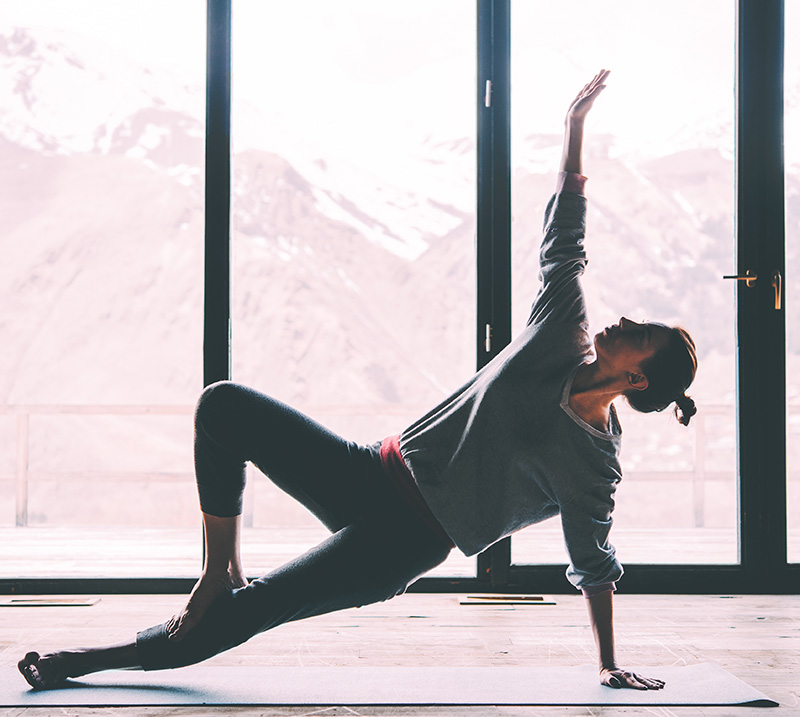 Children's Yoga
Fun, creative yoga classes for your little ones.
Combining yoga poses & breathing techniques whilst allowing children to stretch their bodies, focus their minds & learn to relax.
Each class revolves around a fun adventure, such as rescuing animals from the jungle, a trip to the beach, or going into space.
Classes
None currently running
Family/Small Group Yoga
Yoga sessions for families or small groups who would like classes catering to individual needs. These classes can be for adults or children only or a combination of the two.
Fees
From £45